Fragments of the Past (2018), serves as an introductory piece to a series of projects I am working on under the umbrella of Cambodian Identity.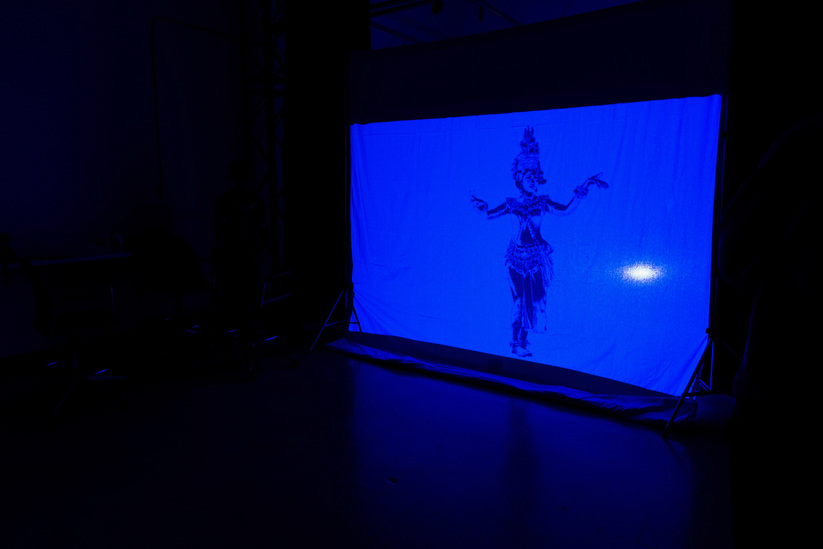 The purpose of this piece was to slowly reintroduce myself to Cambodian art and culture. I conducted visual research on my own and had conversation with my grandparents to learn the historical and cultural context of what I discovered.
For the longest time I knew the theme I wanted to explore but struggled to find a way to visually represent it. Through my research I discovered Sbek Thom (Big Leather), Cambodian Shadow Theatre.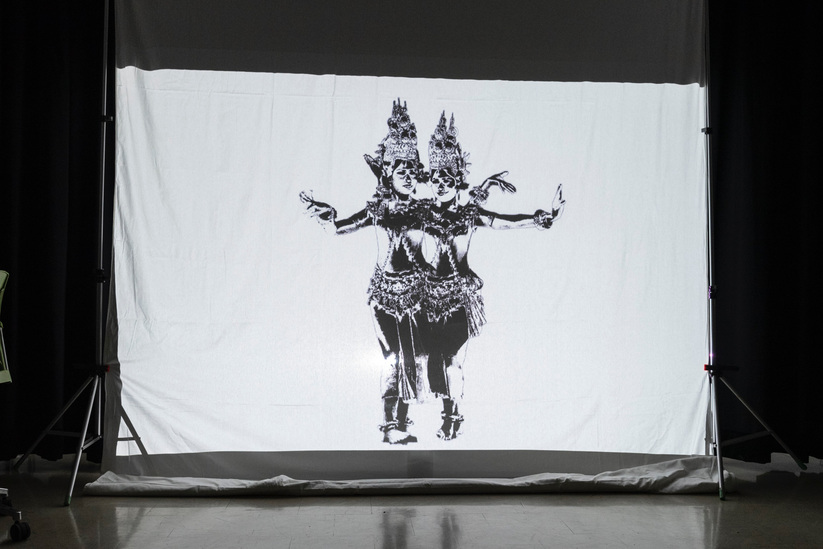 This discovery acted as a spark of inspiration and guided how I was going to visually represent the cultural iconography I collected through my research of Cambodian art and history.
Life size silhouettes are projected on to the rear of a large white sheet as the viewer observes from the front. They appear like large shadow puppets dancing to Khmer oldies.